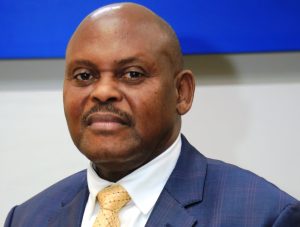 I take this opportunity to warmly welcome you to the Local Government Finance Commission (LGFC) Uganda website. It is our expectation that you will find this website useful in providing information relating, particularly, to fiscal decentralisation and Local government finance in Uganda.
Fiscal decentralisation (intergovernmental fiscal relations), and Local government finance generally, is the lifeblood to any decentralisation programme. In Uganda, which has adopted decentralisation as the bedrock of Local governance, it becomes imperative that the fiscal arrangements intended to actualise the programme are not only properly articulated but should also be constantly monitored and appropriately guided to achieve improved service delivery within the context of national development goals and promotion of sustainable development.
The Local Government Finance Commission is mandated under the Constitution of Uganda (1995) and the Local Government Finance Commission Act (2003) to advise the President on all matters regarding transfer of resources from the Central government to Local governments including allocation to each Local government as well as to advise Local governments on matters relating to revenue from sources devolved to them.
The Mission of the Commission is to attain efficiency, effectiveness and equity in resources from the Central Governments to the Local governments. It's also to ensure that Local revenue mobilisation/generation by local governments is enhanced and effectively utilised.
In the pages to follow are activities, studies, actions and plans by the Commission aimed at attaining this Mission.
The 7th Commission comprising of seven members was appointed by President on 7th April 2023, they are:-
Hon Isaac Isanga  Musumba              -Chairperson
Ms.Mariam Nalubega  Patience         -Vice Chairperson
Mr.Joseph Lomonyang                       -Commissioner
Ms.Sumbua Naima                             – Commissioner
Ms.Emma Boona                                 -Commissioner
Ms.Martine Unzia                               – Commissioner
Mr.Ignatius Besisira                           – Commissioner
You are invited to visit the site regularly and through comments and suggestions give the Commission feedback on how improvement can be made on the delivery of the Commission's mandate.