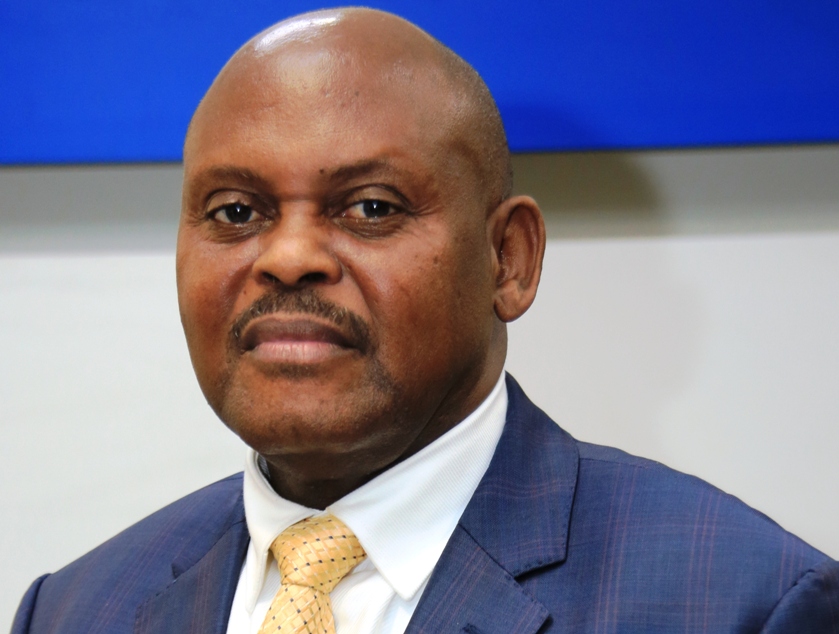 Hon. Isaac Isanga Musumba
Chairperson

---
Hon. Musumba is the Chairperson of the 7th Local Government Finance Commission. He is a highly accomplished Lawyer, Finance and Public administrator. He is a dedicated and hardworking public servant who has served his country for 38 years and is committed to continue serving and improving the lives of its citizens.
Hon. Musumba holds a Master of Laws (LLM) degree in Tax Grouping from Queen Mary College, University of London. He has an Award of Investment Analysis and Economic Management from the Pakistan Administrative Staff College, as well as a Financial Loan Negotiation Award from the International Law Institute, Georgetown University in Washington DC-USA
He Participated in the 1995 constitutional making process as a delegate to the constitute assembly of Buzaaya County from 1993 – 1995.
He was Later elected Member of Parliament for Buzaaya County for four terms, from 1996 to 2011 and 2016-2021 where he also served as Minister of State for Lands, Housing & Urban Development in Charge of Urban Development, Physical Planning and Land Use. He championed several Economic Development policies and Bills in Parliament including the Budget Bill.
During his second term, he concurrently served as the Minister of State for Economic Planning in the Ministry of Finance, Planning and Economic Development. In his time as Minister, he originated and oversaw the development of the National Planning Authority and the development of the first National Development Plan for Uganda.
In his third term as MP of Buzaaya, he concurrently served as Minister of State for Foreign Affairs in charge of Regional Cooperation. It was during his time, that he successfully lobbied the Organization of Islamic Cooperation (OIC) member states to accept to have the 35th OIC Ministers Conference to be hosted in Uganda.
It was also during this term as Minister of Foreign affairs that the country hosted the Commonwealth Heads of State and Governments (CHOGM) Meeting in Kampala where he fully participated.
He has served as the Presidential Advisor (Foreign Affairs-Arab and middle East Affairs), Served as Chairman, Board for Directors, Uganda Registration Services Bureau 2012- 2015 and Served on boards of Economic Policy Research Centre, and NEPAD as a member.